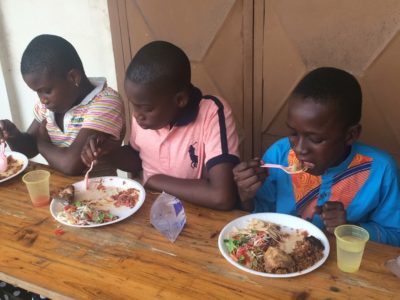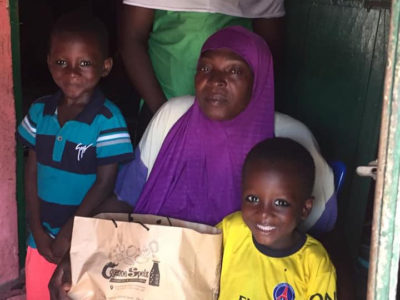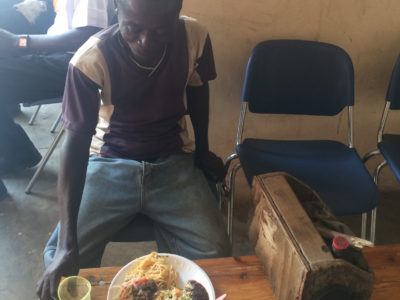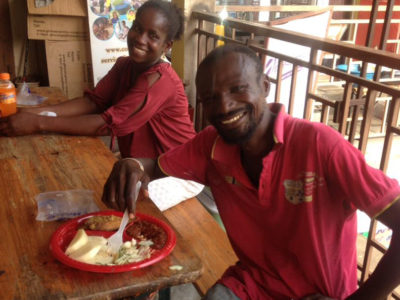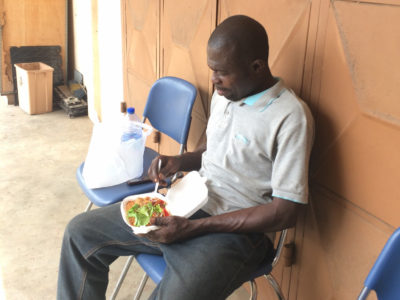 Project Description
As part of the COIN group social intervention program. In a lifetime partnership with the Cayenne Spelz Restaurant and coffee shop-Tesano Accra A yearly free hot meals are given out to the less fortunate on our street corners and zongos on every 22nd December, which marks the anniversary of the restaurant and donates 5 percent of our yearly income to tCg Foundation.
2013
Over 100 Free hit meals to the deprived ones on our street corners in Accra.
2014
This year Free hot meals to the street kids who sell and individuals who are deprived in slums around Alajo and Nima
2015
Fresh juices and water and different assorted meals was given out to over 150 street kids
2016
This years Free meals to streets we drove by and shared hot packed meals along all major street lights towards the venue of the program at Cayenne Spelz Restaurant. From madina zongo junction traffic light, okponglo,Dzorwulu, KPMG and Alajo traffic lights all benefitted.
2017
We invited the very deprived ones we saw on streets begging for alms to the restaurant and gave them hot decent meals with fresh juices. Humbling to see smiles and gratitude all over their faces.
2018
A Good Buffet with sets of assorted meals was made available to all the less fortunate ones we fed this year.
2019
Year was good for yet another free hot meals donated to over 200 kids this year.
Got donations from Casa Tomato, a sister restaurant in Accra. of 50 free packs to be added to support the COIN group program to feed the poor on our streets.
2020
This year was tough due to economic down turns, by March Covid hits Ghana and we went into a lock down. First one month we made free hot meals to deprived families in Tesano, Alajo, odorkor, Nima and few more on the street corners. Second free meals was organized again for only kids during the lock down. It was very difficult situation and doing all that maintaining all the COVID-19 protocols.
A third and grand one was repeated on 22nd December 2020 with free face shields donation to them. Casa tomato on second time donated free 50 packs to support the program. Big thank you to all members here in Ghana, Gabon , USA and Kuwait to mention but a few who donated massively to push this selfless agenda. We hope to be able to raise enough coin donations to be able to feed over 1 million kids and families alike who truly can't afford a decent meal in a day.